Sadom Kaewkanjana
JGTO hopefuls Justin De Los Santos and Yuto Katsuragawa are among the trio sitting in a share for fourth spot - four shots off the pace - at seven-under.
Sadom has refused to get carried away despite being in prime position to capture his maiden JGTO victory and his second overall on Asian Tour.
"I had many birdie chances today and I'm happy I took advantage of them," said Sadom, who will earn a two-year JGTO exemption if he wins today.
"I'm feeling nervous and it's not going to be easy for me to handle the pressure. But I'll try to do my best. I'm just going to focus on every shot and enjoy my game tomorrow," said Sadom.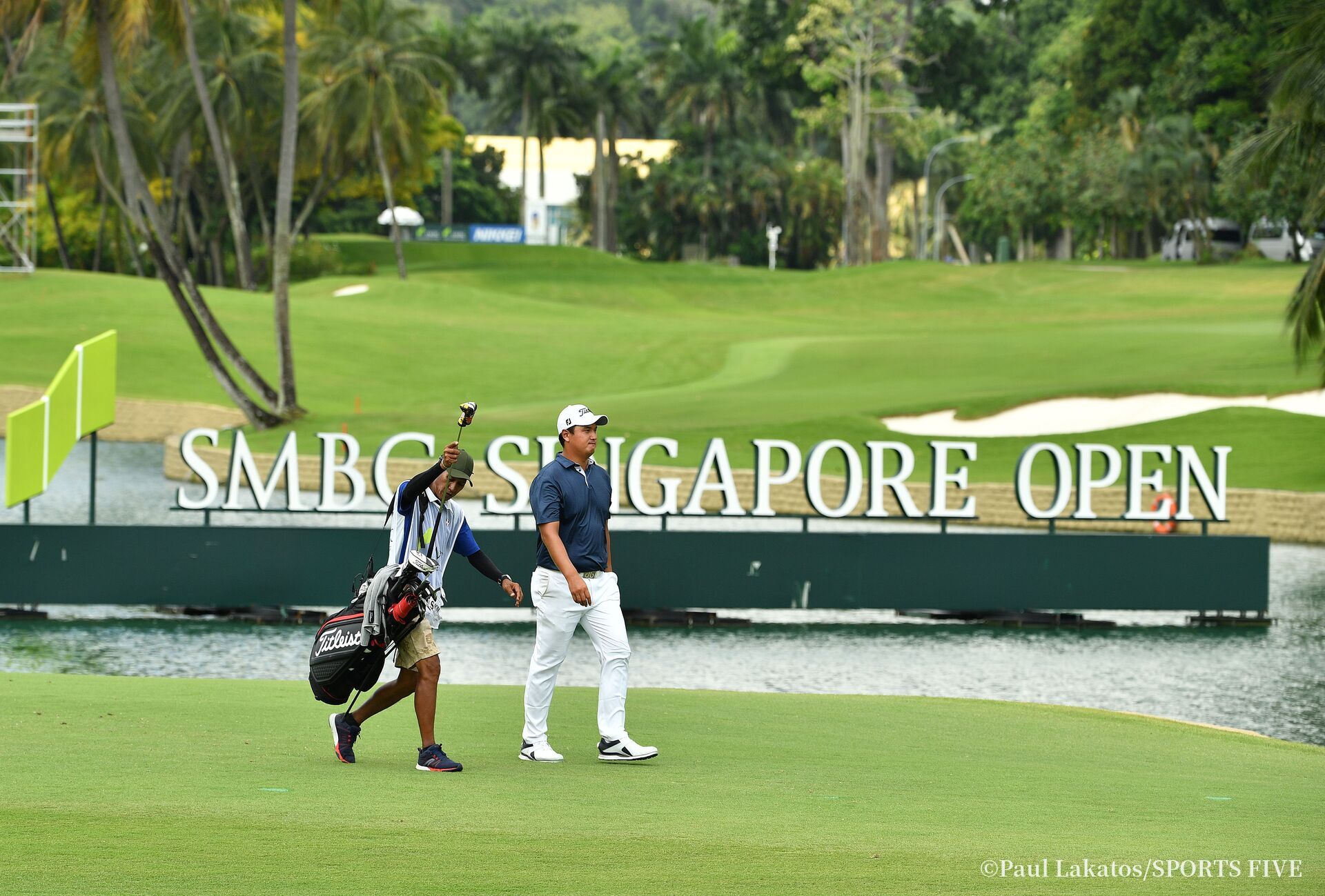 Struggling with the putter, Kim kept his nerves in check to birdie the crucial final hole to remain atop the leaderboard.
"I wish I had made more putts, but it is what it is and I'm still leading," he said.
"It is a very demanding course. I don't know how the winds are going to be tomorrow, but I'll just do what I did for the first three rounds."