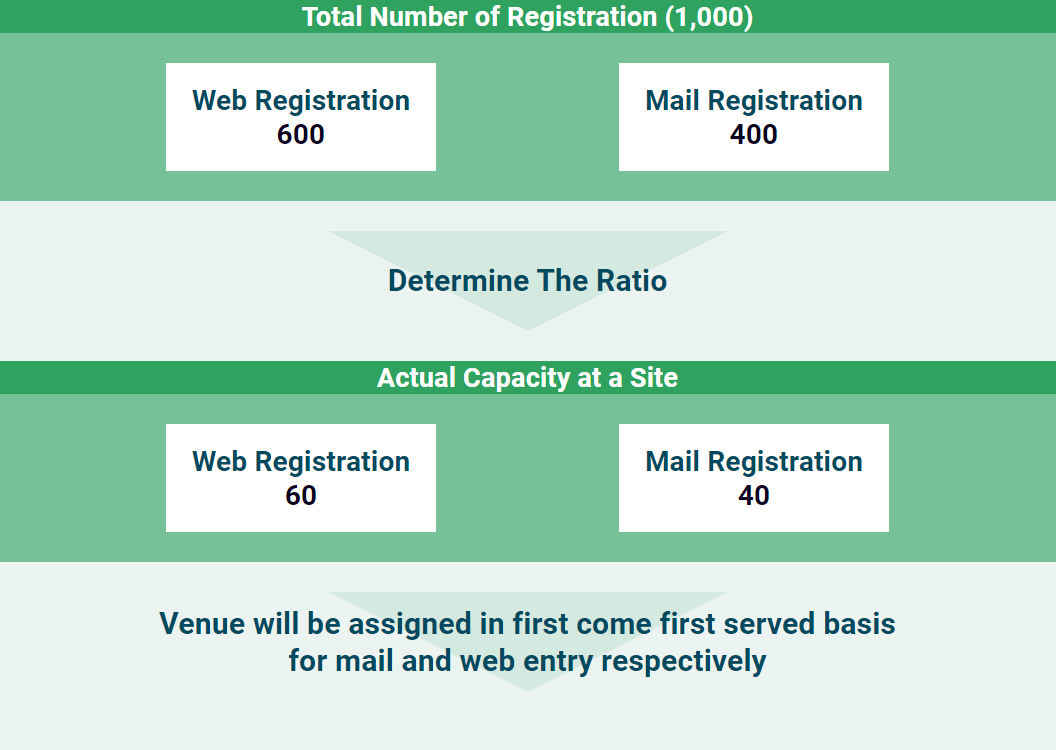 ー About Web Registration ー
Download application or JGTO will have it sent to your address upon request by phone

Fill in the application, transfer the registration fee to the designated bank account, attach the proof of payment, and send it together with your application.

※Amateurs need to attach certifications for eligibility
※Foreign applciants (non-residents) must fill in the name and address (in Japan) of their agent in Japan.
The playing site for applicants will be decided on first come first served basis
(any registration that comes before the reception start date will be treated as such that came on the day after the reception start date)
ー About Web Registration ー
First register an e-mail address, and you will recieve an e-mail containing a URL to create your account. Your log in ID will be your e-mail address from there on.

After creating your acount, fill out the registration form and have it saved.
(data saving will be available from approximately 1 month before the registration reception date)

※Foreign applciants (non-residents) must provide the name and address (in Japan) of their agent in Japan.
※Amateurs need to upload certifications for eligibility Once the reception starts, you may send your application from your account.
The order or registration will be recorded systematically.

※Please make sure that you have a valid credit card upon registration as you will be asked to pay the registration fee at the same time.
| | Mail Registration | Web Regisgration |
| --- | --- | --- |
| Registration fee | Bank Transfer | Credit Card |
| Registration Method | Mail | From Your Account |
| Registration Priority | Accepted on a First Come First Served | Accepted on a First Come First Served |
| Agent | Fill Out The Registration Form | Input on Your Account |
| Proof of Eligibility | Include in Envelope | Upload from Your Account |
| Site Notification | Posted on our homepage | Your Account / E-mail |