A strong three-birdie finish in the last five holes propelled Keita Nakajima up the leaderboard during the late stages of the Shinhan Donghae Open, earning him an impressive ninth top-five finish of the JGTO season.
The 23-year-old Nakajima started the final round at Club 72 Country Club in Incheon tied for ninth.
He began climbing the rankings by gaining five shots, highlighted by an eagle on the par-five fifth, while offsetting two bogeys in the first 10 holes.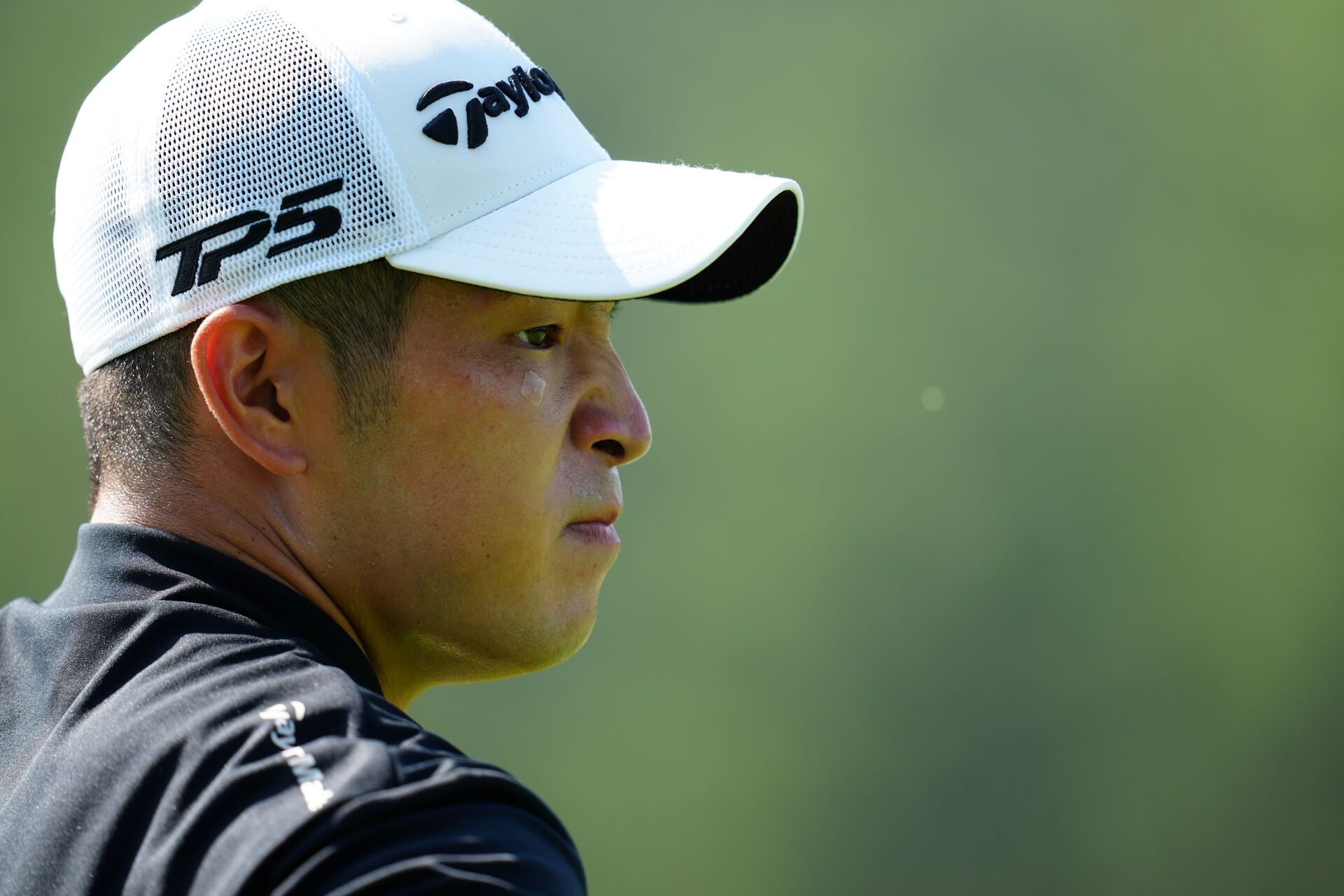 Nakajima further solidified his position with birdies on the 15th, 16th, and 18th, closing with a six-under-par 66. This score placed him in a tie for third alongside Australian Anthony Quayle and Canada's Richard T. Lee at 17-under-par 271.
The JGTO pair finished a mere two shots shy of entering the title playoff, which South Korea's Koh Gun-taek won against Thailand's Phachara Khongwatmai with a birdie at the first extra hole.
Reflecting on his performance, Nakajima felt that a steadier start could have positioned him better for a title contention.
"It was unfortunate for me to have three-putted several times on the front nine's second hole, ruining the flow," he lamented.
"However, in the latter half, I was able to improve my concentration. Recovering immediately on the ninth after dropping a shot on the eighth was significant. The final part was challenging, but both birdie and par putts went in, which was great.
"Honestly, if it weren't for the slow start on the first day, I might've had a shot at winning. It's truly regrettable."
Nevertheless, Nakajima was pleased with his performance, considering how he fought from a poor start on Thursday to finishing as the top-ranked Japanese player in the tournament co-sanctioned by the JGTO, KPGA and Asian Tour.
"Given my slow start on the opening day, I believe I managed to hold my ground over the subsequent days," he said.
"Competing in the Asian Tour was a great experience. Adjusting to different game conditions was challenging. Starting from the 70th position limited my progress potential. Consistently good scores over three days, something I haven't done in Japan lately, stood out for me. I'm particularly happy with today's performance in the latter part."
Kensei Hirata was the next highest-ranked Japanese player, tying for ninth with an impressive finish of 64 to tie for ninth spot at 15-under-par. Meanwhile, Ryo Ishikawa and Ryuko Tokimatsu scored 65 and 71, respectively, placing them jointly at 11th with a score of 274.
"I usually find it easier to make gains on the front nine. I felt that if I could build on them during the back nine, it would set me up well for the rest of the round. I'm glad things went according to plan," said Hirata.
Hirata also said he enjoyed the challenges on the international tour.
"I've heard that the Asian Tour can be demanding. Still, I'm open to the opportunity if it arises. The reactions from fans abroad are quite intense — it definitely has an international vibe," he said.
Leading final round scores:
269: Koh Gun-taek (Kor) 69-66-66-68, Phachara Khongwatmai (Tha) 65-70-71-63;
271: Keita Nakajima 71-67-67-66, Anthony Quayle (Aus) 65-70-67-69, Richard T. Lee (Can) 68-66-67-70;
272: Kieran Vincent (Zim) 66-71-71-64, Park Sang-hyun (Kor) 68-68-68-68, Ok Tae-hoon (Kor) 66-69-67-70;
273: Kensei Hirata 73-67-69-64, Ian Snyman (Rsa) 71-70-69-63.