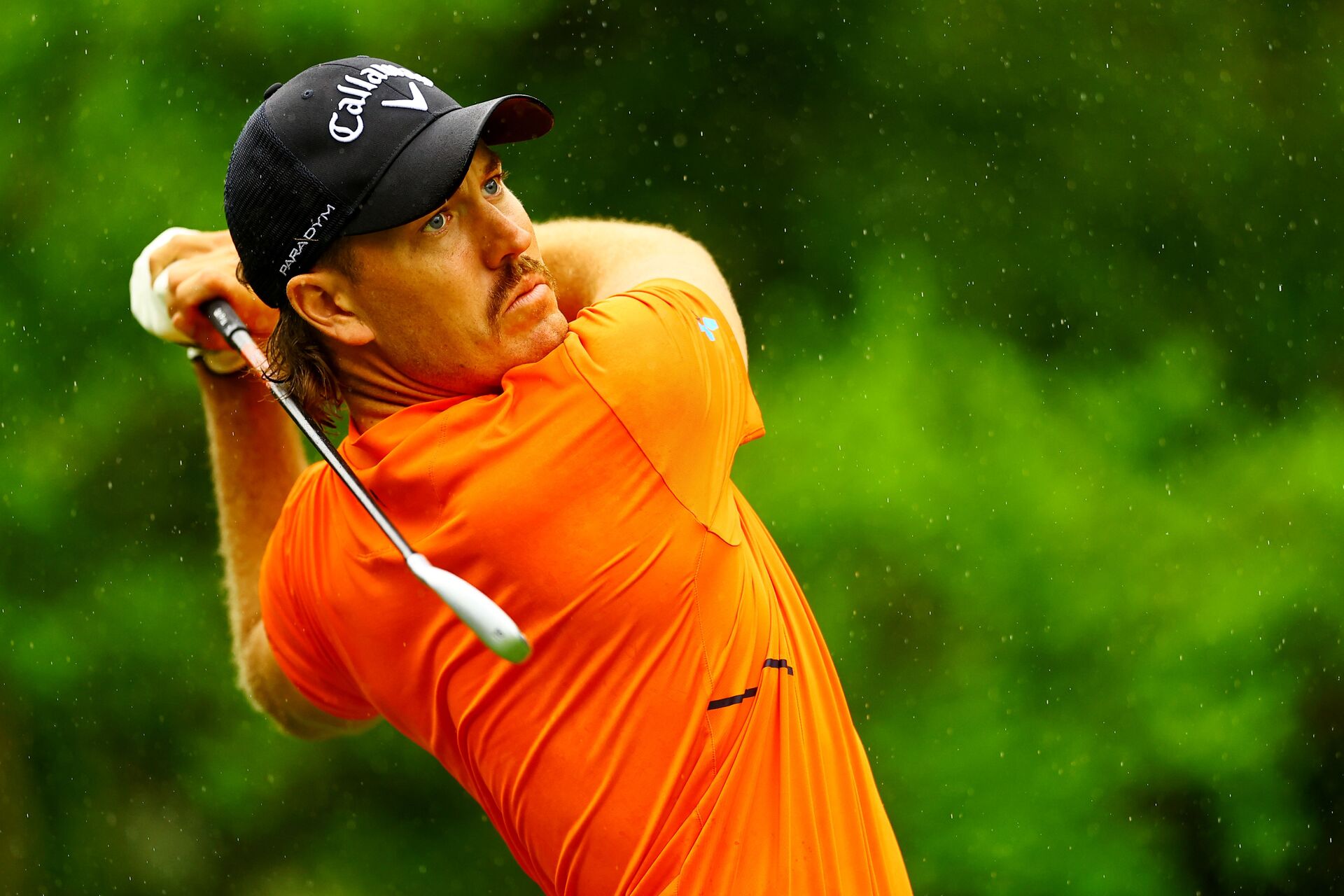 Australia's Anthony Quayle overcame back pain and fired a seven-under-par 65, finishing just one shot off the pace in joint second place after the opening round of the Shinhan Donghae Open in South Korea.
The 29-year-old tallied eight birdies in his first 17 holes, but a solitary blemish on the last hole at Club72 Country Club in Incheon prevented him from tying for the lead with Spaniard Daniel Puig.
Quayle's effort positioned him as the top performer from the JGTO contingent in the event, tri-sanctioned by the JGTO, KPGA, and the Asian Tour.
Ryutaro Nagano combined seven birdies with a single bogey, landing him in a three-way tie for fourth place on six-under-par. Riki Kawamoto, who tied for fifth place last year, also began promisingly with a solid 67.
Notably, Keita Nakajima, currently second on the JGTO money list, and South Africa's Jbe Kruger, the 2019 winner, have their work cut out for them, having only managed to post a modest 71.
Quayle had reason to smile, finishing the day pain-free even after straining himself during the previous week's Fujisankei Classic, where he didn't make the cut.
"It was nice. I didn't have the best prep coming into the week. I hurt my back last week, so I tried to be a bit more low-key in my preparation and exercise caution," said Quayle, whose best finish this season was as joint-runner-up at the Shigeo Nagashima Invitational Sega Sammy Cup.
"Came out today, and the back felt great; everything felt pretty good. I probably had low expectations and was able to play freely and sink a few.
"Not sure about the exact nature of the back issue. I saw the physio yesterday; my self-diagnosis was off – probably not uncommon for a professional golfer. But the physio said it seemed like I was loading my pelvic area incorrectly for some time. Whatever he did yesterday certainly helped."
Quayle believes he could have performed better on the last hole, which cost him a position at the top of the leaderboard.
"I am a bit disappointed with the bogey on 18," he lamented.
"Felt like I played the hole well. The third shot I took I thought was perfect, thought I had hit my number. But it just landed over and on the collar of the green, and I mishandled the lie and came up short. It is what it is."
Nagano was pleased he managed to capitalise on the par-five holes, securing gains on three out of four.
"I think most players typically reach the green in two shots on par-five holes, so it's crucial to seize those opportunities," he emphasised.
"Especially the two on the front nine – I aimed for them and was glad to convert.
"There were holes where I three-putted for bogeys, but overall, I felt I maintained a good rhythm. I didn't really encounter any significant difficulties and was able to capitalize where possible."
Leading first round scores:
64: Daniel Puig (Esp);
65: Anthony Quayle (Aus), Phachara Khongwatmai (Tha);
66: Ryutaro Nagano, Ok Tae-hoon (Kor), Kieran Vincent (Zim), Ryuko Tokimatsu;
67: Riki Kawamoto, Kim Min-kyu (Kor), Lee Won-joon (Aus), Cho Woo-young (Kor-am), Lee Jun-seok (Aus), Kim Min-jun (Kor).